In Avola, at the beginning of the 20th century, there was a significant contribution to Sicilian modernism in the field of construction. The local workforce also embraced the principles of Art Nouveau, particularly the nature-inspired decorations. Boosted by the city's economic growth and the opening of the "School of Applied Art to Industry" in Syracuse (directed by Giovanni Fusero from Piedmont), construction began as early as 1907 on the house at Via Pellico 1, designed in the Liberty style by Gaetano Vinci (Avola 1888-1954), a student of the school. The two-story house's facades are connected by a continuous balcony with chamfered corners, supported by bas-relief carved brackets reminiscent of plant elements. The first level features a base adorned with horizontal bands that break near the windowsills and windows.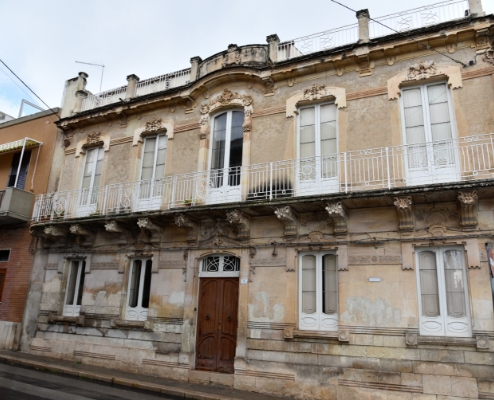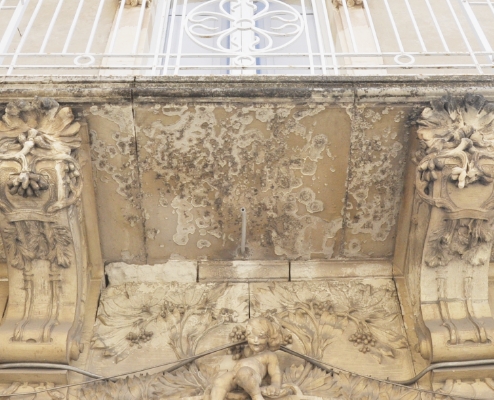 A cheerful putto, carved in keystones, adorns the doorway, which is located on Via Pellico. The decorative plastic forms, executed with fine craftsmanship and featuring floral elements such as intertwined flowers, stems, and leaves, enrich the architraves of the openings and the balcony brackets, with particular emphasis on the main facade. At the second level, a projecting cornice takes on an arched profile above the main entrance. The building is crowned with stone pilasters and an iron railing that clearly reference the floral style.
After the stylistic rigors imposed by Neoclassicism in the 19th century, limestone carvers from the Iblean region and iron craftsmen continued their work until the 1930s, creating buildings with facades that displayed a fresh naturalism. The door frames, lintels, and capitals were adorned with floral elements and anthropomorphic figures. Noteworthy is the facade at Piazza Umberto I 23 (Marino Property), where a natural dynamism can be seen in the iron railing, resolved with the so-called "whiplash" design and crafted in 1912 by the blacksmith from Rosolini, Giuseppe Montalto.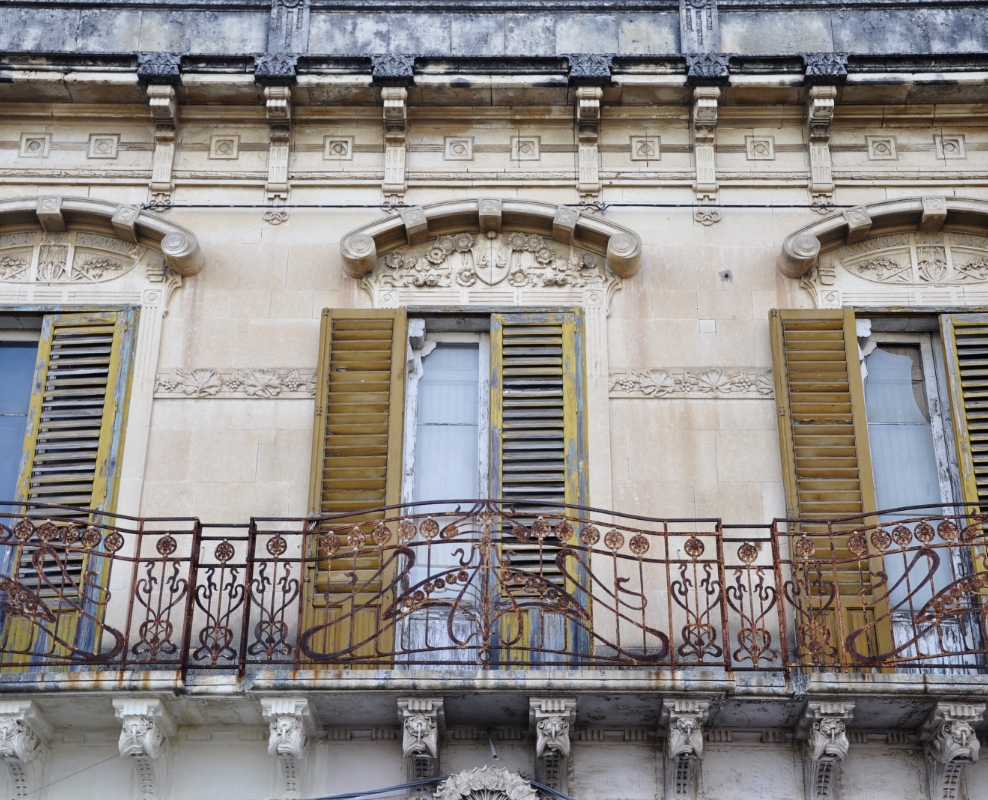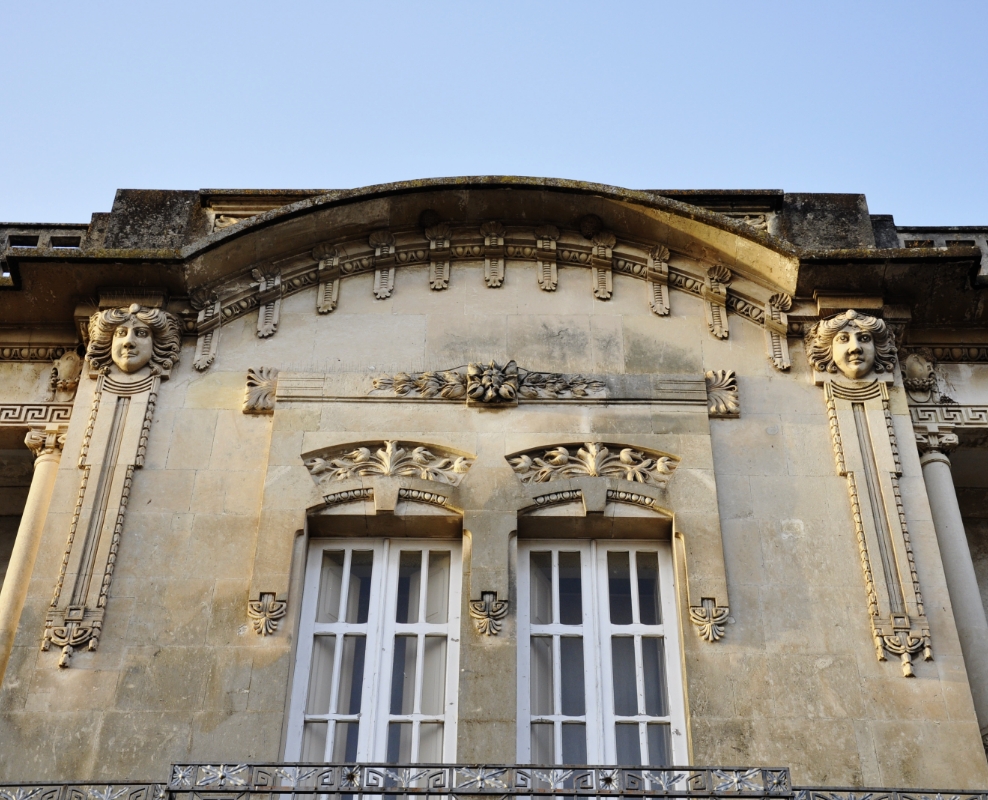 Beyond the hexagon, at Corso Vittorio Emanuele 115, Corsico (Nicastro) Palace stands out for its refined execution. Avolan stone carvers such as Giuseppe Consiglio, Gaetano Restuccia, and Michele Urso worked on this building. The magnificent decorations inside (1920) were painted by Raffaele Scalia (Avola 1876-1948).
Explore the historic center of Avola!
Welcome to Avola, the hexagonal city! Explore the historic center.
Explore the historic center of Avola!
Welcome to Avola, the hexagonal city! Explore the historic center.