Crypt of the Church of St. Sebastian
1785; current building 1889
| | |
| --- | --- |
| Monday | 07–13  |
| Tuesday | 07–13 |
| Wednesday | 07–13 / 15-18 |
| Thursday | 07–13 / 15-18 |
| Friday | 07–13 / 15-18 |
| Saturday | 08–12  |
| Sunday | Closed |
Tel: 0931586486
The name St. Sebastian existed in the marquisate of Avola as early as 1584. The church dedicated to the saint was located in the road known as of S. Sebastiano, in the delli Balzi district, next to the sacristy of the Mother Church, and was destroyed in the earthquake of 1693. In the old city centre, the church was probably built following the plague of 1575, in honour of the Martyr called upon to protect the people from epidemics.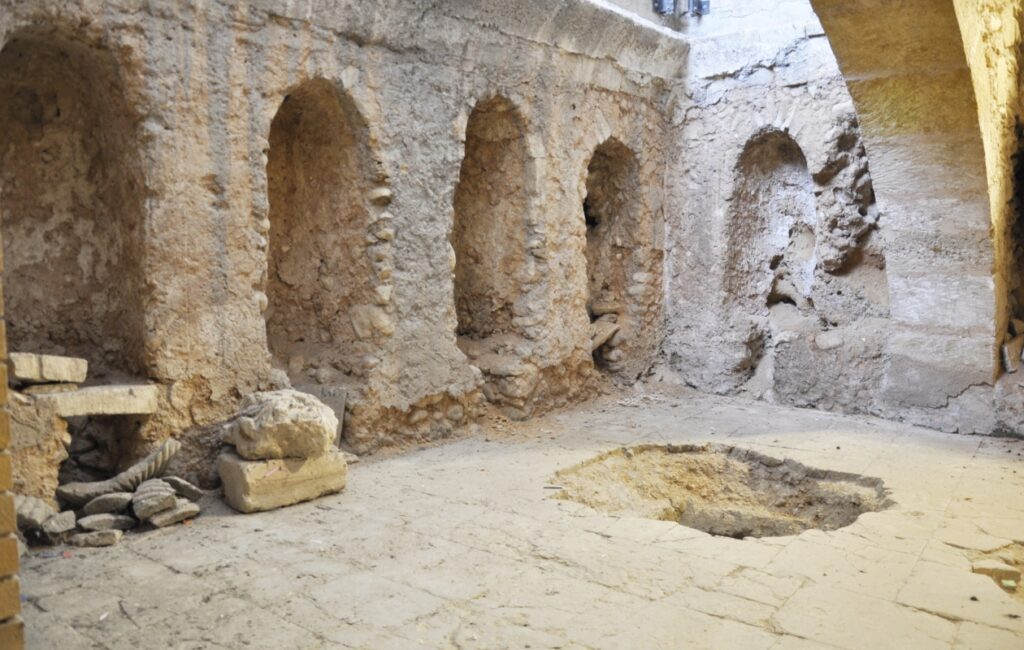 In the new city, which was rebuilt on the underlying plain on a hexagonal plan to the designs of the Jesuit Father Angelo Italia, the Church of St. Sebastian was built on the corner between the former Strada Corso (Corso Vittorio Emanuele) and the Piazza Maggiore (Piazza Umberto I). Under construction in 1704, it was operational in 1713. The church had no aisles, as in its previous site in the Hyblaean mountains. In addition to the main altar with the painting of The Martyrdom of saint Sebastian showing the saint pierced by arrows (in the Main Church, or Mother Church since 1889), it contained a chapel with the large painting dedicated to the Four Crowned Saints, patron saints of the Corporation of builders and stonemasons.
In 1785 the Confraternity of the Holy Viaticum of the Master Builders built a Crypt for burying its members underneath the floor of the church. It was designed by Giovanni Battista Santoro (Avola 1754-1832), caput magistrorum of the city. The burial crypt was modelled on the Crypt of the Capuchin Friars in Palermo, and was built by master builder Corrado Alì, as we are informed by a notarial deed attached to a sketch of the plans. Since the excavations of 1982, it has been visible underneath the ground floor. It contains vertical niches used as purgers and a central grave below the level of the building. The eighteenth-century crypt was used until the midnineteenthcentury when the municipal cemetery was constructed outside the city.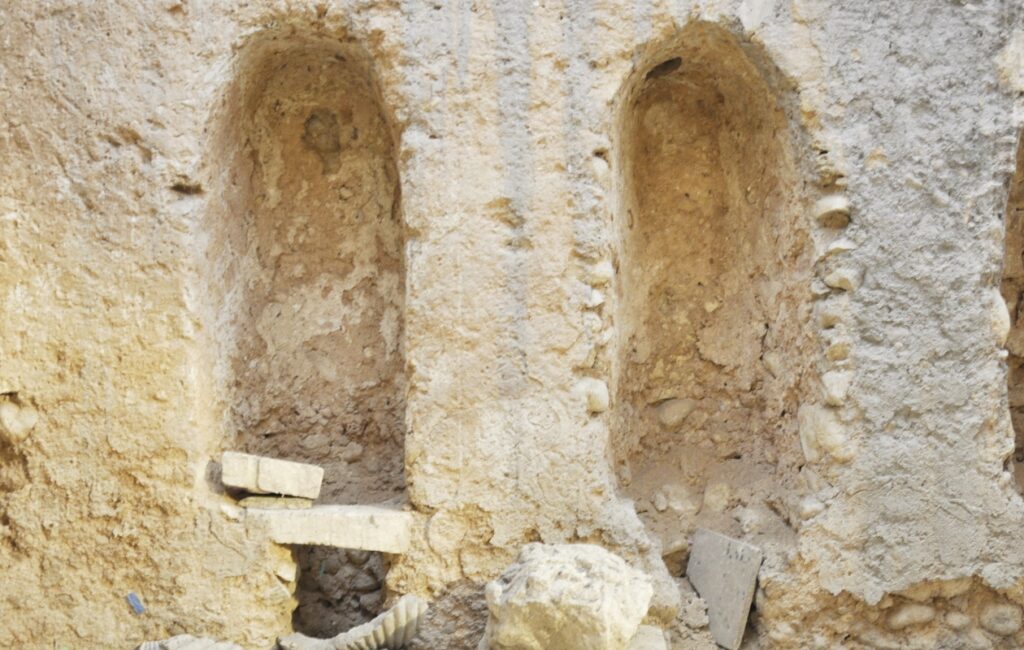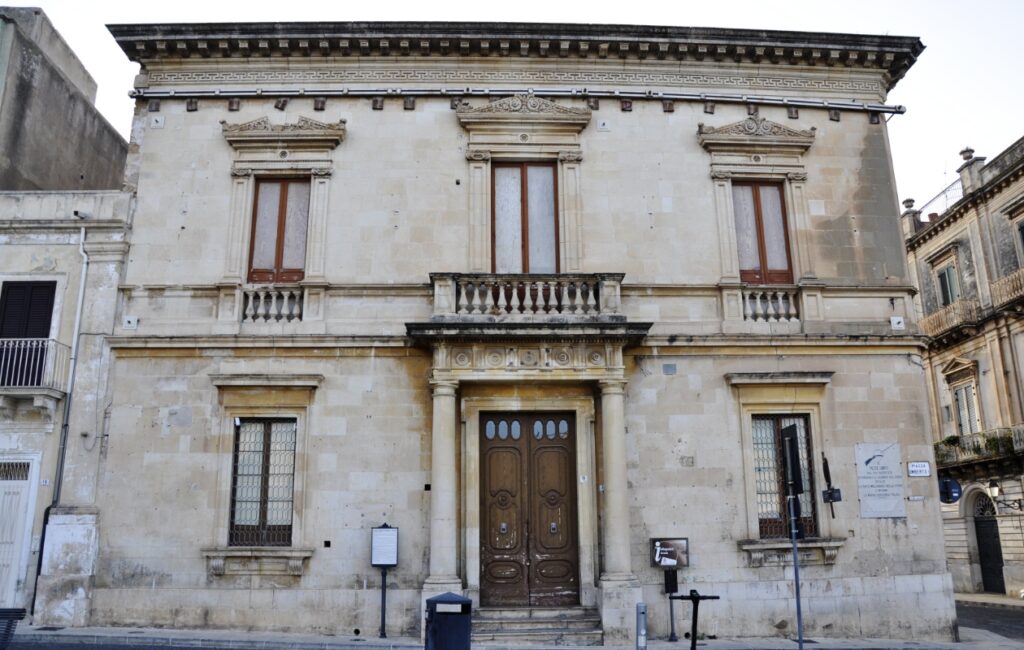 The Church of St. Sebastian opened in 1714 and was demolished in 1889. The current building, built on the site of the church, was designed by architect Salvatore Rizza (Avola 1830-1895) and originally used as a girl's school. The elegant neoclassical building has been used as the Tourist Information Office since 2013.
Explore the historic center of Avola!
Welcome to Avola, the hexagonal city! Explore the historic center.
Explore the historic center of Avola!
Welcome to Avola, the hexagonal city! Explore the historic center.